GILLY CASSON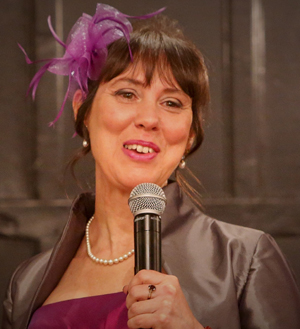 Gilly lives in a lovely peaceful village in the beautiful county of Somerset.
She originally trained as a McTimoney Chiropractor and CranioSacral therapist over 20 years ago, but has always had a passion for Vibrational Medicine and subtle energy systems, qualifying as a Crystal Therapist in 2003.
After attending a Gong bath, given by Gong Master Don Conreaux, she became fascinated by Sound Healing and went on to train with him. Shortly after this she discovered Simon Heather's method of healing with the voice and completed her training with him in 2008.
She loves the freedom of being able to heal yourself and others with this beautiful instrument that you carry with you at all times and is given at birth. Gilly enjoys helping others discover and experience the passion of singing your way to health by teaching the course in the majestic city of Wells, England's smallest city.