2018 Conference Details
Watch a Video of the 2015 Conference
9th - 11th November 2018
Abbey Hotel, Great Malvern, Worcestershire, WR14 3ET.
Main Speaker - Eileen McKusick - Biofield Tuning
Eileen Day McKusick, M.A. has opened a new frontier in Biofield Science, using sound and physics based principles to create a paradigm shift in the way we approach health on every level. By mapping the human biofield, she has demonstrated the influence of magnetic fields on our physical, mental and emotional well being. Eileen's research spans academic, scientific and esoteric approaches to understanding health and consciousness.
Eileen's 22 years of researching the effects of sound on the body has given rise to the creation of a therapeutic sound modality called 'Biofield Tuning'. By using sound to influence the nervous system through the body's biomagnetic field, Biofield Tuning can support profound resolution of discomfort for a wide variety of conditions.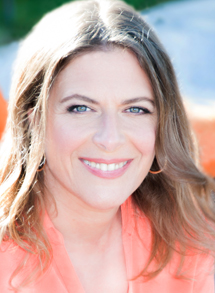 She is the author of the best selling book, 'Tuning the Human Biofield', which is based on her Master's Thesis, Exploring the Effects of Audible Sound on the Human Body and Its Biofield. She is currently working on her second book detailing the new paradigm of electro-sonic cosmology.
Eileen is also the founder of the Biofield Tuning Institute, which is currently undertaking a research project partnered with the consciousness and Healing Initiative, CHI, to apply the scientific method to the Biofield Anatomy Hypothesis.
Keynote Presentation - Understanding the Role of the Biofield in Sound Healing
Sound is very powerful medium for healing, but exactly how and why does it work the way that it does? Eileen McKusick's research over the last 22 years has shown that sound has magnetic properties and directly influences the electromagnetic system of the body. In this talk we will explore the anatomy and physiology of the human biofield and how sound interventions can be utilized with specific features of this field to lead to potentially profound healing outcomes.
Concerts
Chrys Blanchard - Opening Ceremony
Giles and Juliette Bryant plus Kayleigh - Sacred Chants
Workshops
Steven and Renata Ash - Sacred Drumming
Rhiannon Becque - Naked Voice
Bhanu - Qi Gong
Blu Cottam - Yoga Stretches, Mudra and Meditation
Rob and June Dickerson - Bowls Workshop
Trixi Field - Dru Yoga
Sadie Hawson - Yoga Nidra
Jane MacFarlane - Taizé Chants
Eileen McKusick - Biofield Tuning
Alexandra Rigazzi-Tarling - Voice Reconnection
Shirley Stump - Lifemusic
Sheila Whittaker - Gong Bath
Hara Willow - Sounding the Medicine Wheel
Conference Bookings
The conference is fully residential, with three meals a day and two nights accommodation. The conference price includes all workshops. The conference is residential only.
The food is mainly vegetarian with a meat/fish option and a vegan option.
The conference offers you a chance to learn new skills, network, have fun and chill out in a beautiful setting. Bring your drum and rattle with you!
There is also a market area at the conference where you can buy sound healing instruments.
Arrival is from 3pm onwards on Friday for an evening meal at 6.30pm. The conference closes at 3.30pm on the Sunday.
THE CONFERENCE IS NOW FULLY BOOKED.
CONFERENCE STALLS
If you would like to run a stall at the conference the cost will be £70 for a two metre table and £40 for a one metre table.
Space for stalls is limited so please book early. For more information on booking stalls please contact Keith on 01562 741 743.
2017 Conference Feedback
Blu - "A wonderful time shared, full of heart, fun and laughter! Thanks everyone!"
Anita - "Another fantastic weekend. The hotel and food were amazing, as were the staff. All the tutors were excellent also."
Joan - "Thanks for a wonderful weekend. I really appreciated all the workshops and talks I attended and have come away feeling uplifted as well as finding pleasure in my own name for the first time."
Elaine - "Perfect weekend; old friends and new, wonderful healing sound!"
Judy - "This was my first conference and I was, however, completely enchanted by the whole event. An extremely well organised event in an excellent venue that still managed to feel wonderfully spontaneous."
Linda - "Wow - the orbs of light in the final photos, what a beautiful weekend. Thank you so much."
June - "It is so lovely to meet friends old and new, we are blessed to belong to such a wonderful college. May it continue for many years to come a beautiful sound community."
Linda - "What an absolutely amazing and wonderful gift that you and your supporters created. It was truly stunning."
Masha - "Thank you for another wonderful conference, it has been one of the most enjoyable ones for me. It is hard to offer specific feedback as everything I took part in was excellent, a joy and honour to be part of such a talented, creative and loving community."
Pam - "Without a doubt the best Sound Conference to date, many thanks to all the WonderFull speakers and participants ~ Lovely energy which just built and built the whole weekend, just a shame it all ended so quickly!"
Sarah - "A beautiful weekend of healing sound!"
Shirley - "Ah I absolutely loved this ritual that we did today. It felt electric walking through the shaker tunnel, magical! Thank you xxxx"
Steph - "Such an incredible weekend! Thank you to everyone for welcoming me into your big sound family!"
Sue - "It certainly was a really wonderful conference and even better than usual if such a thing is possible - truly the gift that keeps on giving! Always such a joy to be all together."
Trixi - "Lovely photos and it was a wonderful conference."
Previous Years Conference Feedback
Sarah - "Thank you so much for the conference - it was my first COSH Conference and the most exquisite experience. I completely enjoyed all of it. The only problem I had was having to choose three workshops out of the nine - I wanted to go to them all!"
Gaynor - "I loved the weekend it is special and valuable. I loved the stands to shop and hear instruments played, all very colourful and inspiring."
Helen - "The conference was fab!"
Mary - "Particularly valuable to me were the Sunday workshops, starting with Chi Gong - a lovely calm release."
Anne - "This felt like a very special conference; the atmosphere was gentle and homely. The presenters directed their gifts to our heart."
Pippa - "What a wonderful weekend! Thoroughly enjoyed every bit of it."
Renate - "It was an interesting and enjoyable experience for me to attend. Such a multitude of interesting things to learn and experience in the various workshops and in connecting with so many interesting people, everybody teaching me a lot."
Hara - "This was my first time at the Sound Healing conference and I absolutely LOVED IT! The workshops that I took part in were wonderful, the facilitators were warm, friendly, capable and knew their stuff. The experiences that I had were deep and beautiful and really moved me. The venue is lovely, the food was good, plentiful and most appropriate for vegetarians as well as omnivores. I will definitely be back next year."
Jane - "Venue - excellent! The staff at the hotel were really helpful, polite and courteous. The food was simply delicious and I consumed far too much! It took me a while to find my way about but that added to the excitement and fun of the weekend."
Patricia - "The food was excellent. As a gluten free person I had been most concerned about contamination protocols. Need not have worried it was fine. People mixed and chatted and I never felt a loner. The concert was sublime. I was so lucky to be on the front row so it was like a master class of teaching! A fantastic experience. Well done everybody for their hard work. I will definitely come back next year."