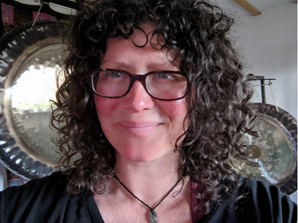 Steph is a Sound and Gong Practitioner, Biofield Tuning Practitioner, Past Life Regression Therapist, Mindfulness Teacher and Energy Healer, based in Snowdonia, North Wales.
An ex-NHS Teacher, Steph discovered the power of therapeutic sound in 2012. During the years that followed she underwent a huge transformational journey finding healing through sound to be an elegant and profound form of natural healing. From these experiences and extensive training, she now runs a successful practice in North Wales (and beyond online.)
Living in Snowdonia it's easy to listen and connect with the land and the natural cycles, which greatly influence her work.
Steph holds regular monthly Gong baths, treats clients individually from her studio and works with the Corporate world too.
With teaching in her blood Steph is excited to share her experiences and gently guide students on their journey with the Gongs.
Sample her work on YouTube www.youtube.com/channel/UCTRUZOZ-Zr17LeSsl6-Smyw