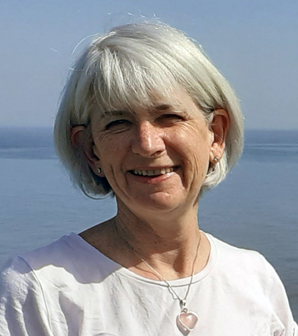 Sound therapy and meditation helped Adrienne during a difficult period in her life. Her personal experience of the healing power of sound underpins her passion as a sound therapist.
Following a 15-year career in the NHS, where she had roles in various specialisms of Nursing, she began her journey with sound therapy in 2007, having studied to Diploma level with The College of Sound Healing, The British Academy of Sound Therapy (BAST), and The Wheater Sound Academy.
Much of Adrienne's sound therapy work takes place in the NHS, charitable organisations and schools.
Her specific interest is in working with both children and adults with special needs and complex learning disabilities. She has developed her own unique sound sessions using a multi-sensory approach, incorporating meditation and massage into her sound therapy work, which is offered as individual and group sessions.
Adrienne has also facilitated sound bath sessions for many years, engaging her local community in a wide range of sound and meditation activities both indoors and outdoors.
She lives on the edge of the beautiful North York Moors National Park, from where she derives much inspiration for her meditations from the surrounding moorland, forests and stunning coastline.
Singing bowls have always been close to Adrienne's heart, and she considers it a privilege to be a tutor on the 'Crystal Bowl and Himalayan Bowl Practitioner' training course.