Workshop Details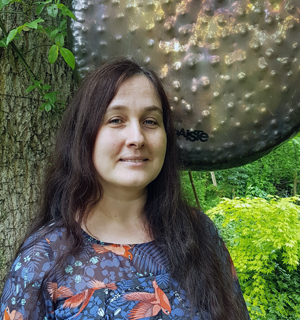 MASHA BENNETT - Trauma Awareness for Sound Healers
DATE : Saturday 16th February 2019 - Sunday 17th February 2019
TIME : 9:00 to 17:00 both days
VENUE : Studio Fields, Stillingford Road, Wallingford, Oxfordshire, OX10 8LQ
COST : £180
DETAILS : This is a two day workshop covering both practical and theoretical aspects of working with clients who have experienced trauma, within the context of sound healing/sound therapy practice as well as more generally in a holistic therapy setting. A maximum of 10 places is available.

WHO IS THE COURSE FOR?
Practitioners and healers working with any aspect of sound healing or sound therapy including the voice, gongs, singing bowls, drums and other instruments. It is also suitable for other holistic practitioners such as yoga teachers, massage and reiki therapists who do not necessarily use sound in their work, but may encounter traumatised clients where the treatment could potentially trigger a trauma reaction.
WHAT WILL YOU LEARN?
~ how to recognise the signs of trauma in their clients
~ important differences between developmental trauma and shock trauma/PTSD
~ the basic neuroscience of trauma and how to apply it in practise
~ significance of Adverse Childhood Experiences
~ the essential components on trauma healing
~ why sound healing and some other holistic therapies may be particularly effective in releasing trauma and how it may also trigger traumatic reactions
~ the risk of vicarious traumatisation in therapists and how to help to prevent it
~ a range of simple techniques and approaches that will help both them and their clients stay safe and grounded during and after the session and in between sessions
~ steps that need to be taken to assess and manage potential risk with a client who is in severe distress
~ options for referral to trauma specialists and other mental health professionals
FEES & PAYMENTS
The course fee is £180, with a £50 deposit to secure your place. The balance must be paid 4 weeks before the course (19th Jan) and there will be no refunds thereafter. Prior to that date, cancellations will incur a £25 admin fee. Payment is accepted by cheque or BACS transfer. Your place will be confirmed on receipt of a deposit.
Included in the fee:
~ tuition and post course support if needed
~ course handouts
~ CPD certificates
~ light refreshments in the morning and during the two breaks each day
~ please note lunch is not included and you will need to bring or purchase your own - there are shops nearby in Wallingford
YOUR SELF-CARE
It is important to note that whilst some aspects of this course may be healing, it's main purpose is educational - it is not intended as a replacement for personal therapy. As this course deals with trauma and other potentially distressing material, before booking your place, please be sure that you are able to take part in discussions that may touch on some difficult topics, without detriment to yourself. It is particularly important that you have enough sleep, do not over work, eat well, drink plenty of water and take time to connect to nature, in the few days before the course as well as after it.
TO BOOK : To book a place or for questions about the venue and organisational matters, contact the host and organiser, Alison Russell, at alibrussell@gmail.com 07917 015951. For enquiries about the course content and structure contact the tutor, Masha Bennett, at masha@practicalhappiness.co.uk 07887 617558.
For more details or to book visit Masha's website or contact Masha by email or phone on 07887 617558
View Masha's Video Introduction.
Other regular Workshops presented by Masha Bennett:
Gong Bath Meditation - Romiley, Greater Manchester
Other forthcoming Workshops to be presented by Masha Bennett:
Trauma Awareness for Sound Healers - Wallingford, Oxfordshire