Workshop Details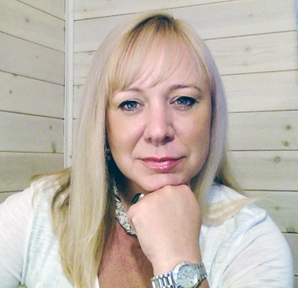 ALEXANDRA RIGAZZI-TARLING - Discover Your Voice for Health and Wellbeing
DATE : Sunday 7th April 2019
TIME : 10am-4pm
VENUE : Virginia Water Community Centre, Cabrera Avenue/Beechmont Avenue, Virginia Water, Surrey, GU254EY
COST : £80 Early bird £70 if booked by the 7th March 2019
DETAILS : This popular workshop has been running for the last 5 years and will teach you how to relax, calm and strengthen body and mind, prevent illness and enhance wellbeing through using YOUR VOICE. Learn more about this amazing healing tool we all have within us and how to apply it for healing yourself and others.
The day will be a balance of theory and practical and will include:
Learning Vocal Toning on the Breath
The Use of Body Scanning and Relaxation Meditations with Vocal Toning for Pain Relief
Diaphragmatic Breathing - for Calm and Stress Relief
Reconnecting To Your Natural Sound - Your True Voice
The Power of Chant to Quieten the Mind
Affirmations and Understanding Your Inner Voice
Understand the Healing Power of Your Birth Name (Sonic Identity)
If you are afraid of vocalising in front of others, don't worry, you will not be asked to sing or sound on your own… All voice work is done as a group. This workshop is for everyone!
If you are doing the College of Sound Healing Practitioner Training then this workshop will count towards one of the two additional workshops.
If you are considering joining the CoSH Practitioner Training, this workshop is a helpful introduction to working with the voice for healing.
TO BOOK : Please contact Alexandra at the email or website below for more info and payment. Full payment is required to book your place.
For more details or to book visit Alexandra's website or contact Alexandra by email or phone on 07771956754.
Other forthcoming Workshops to be presented by Alexandra Rigazzi-Tarling:
How To Run Group Sound Baths - Virginia Water, Surrey
How To Work With Crystals and Sound - An Introduction - Virginia Water, Surrey
Discover Your Voice for Health and Wellbeing - Virginia Water, Surrey
Part One : An Introduction to Sound Healing - Virginia Water, Greater London
How To Run Group Sound Baths Workshop - Virginia Water, Surrey