Workshop Details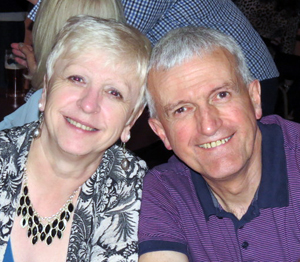 ROB & JUNE DICKERSON - Crystal Bowl & Himalayan Bowl Practitioner Course Module One
DATE : Saturday 23rd March 2019 - Sunday 24th March 2019
TIME : 10.00am - 4.30pm
VENUE : Steppingley Village Hall, Rectory Road, Steppingley, Bedfordshire, MK45 5AT
COST : £185.00 per Module
DETAILS : This is Module 1 of a 3 Module Practitioner Course. On part one we will be looking a Sound Healing in general, and then start to learn and work with crystal bowls, the energy system & crystal bowls, cleansing, programming and working one to one as a therapy.
TO BOOK : Please use the contact details shown below.
For more details or to book visit Rob & June's website or contact Rob & June by email or phone on 01525 753866.
Other forthcoming Workshops to be presented by Rob & June Dickerson:
Crystal Bowl & Himalayan Bowl Practitioner Course Module Two - Steppingley, Bedfordshire
Crystal Bowl & Himalayan Bowl Practitioner Training Course Module Three - Steppingley, Bedfordshire